WE'RE PASSIONATE ABOUT GREAT WINES
The Secret Wine Society in Historic Oakland, Oregon – a wine bar and tasting
lounge with unique wines and small plate dining.
WHAT TO EXPECT FROM THE SOCIETY
The Secret Wine Society is located in Historic Oakland, Oregon. We are a wine bar, merchant and tasting lounge that not only carries our local wines, but wines from all over the world. Located in the Umpqua Valley, 10 minutes north of Roseburg, we offer wine, appetizers, cheeses and charcuterie boards. Visit us to experience unique, rare wines and enjoy the company of friends and family.
Look for our membership opportunities for uncorking parties, exclusive events, discounts, curated monthly wine club and more!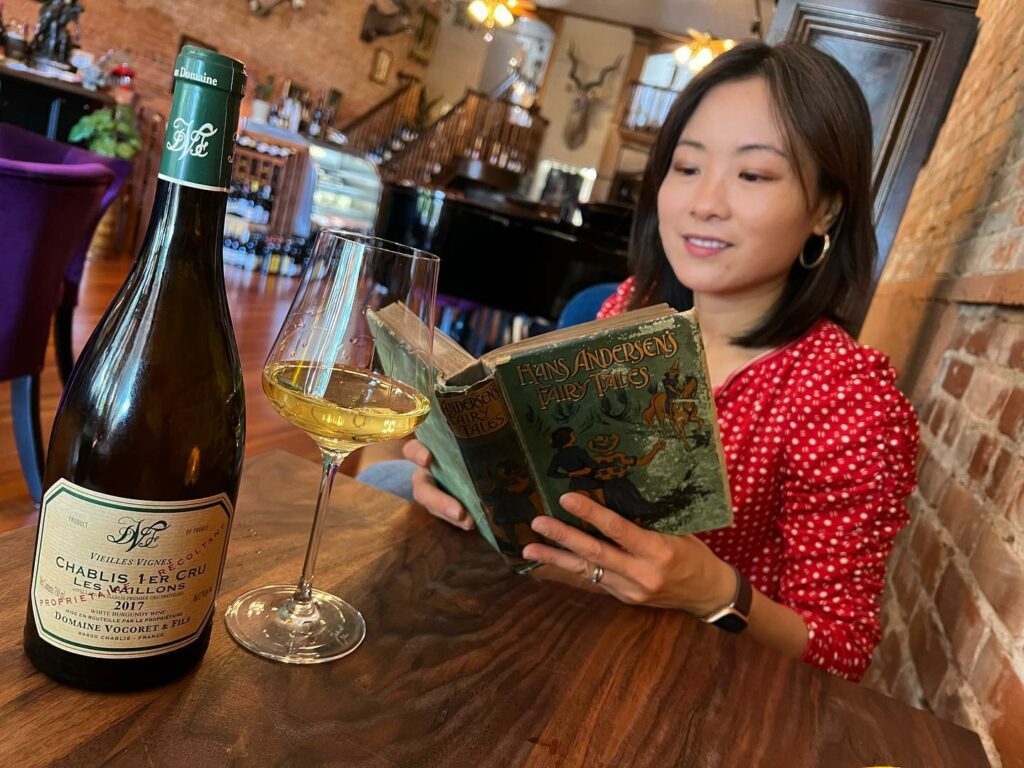 OUR VIDEO CHANNEL
The Secret Wine Society YouTube channel presents informative and educational content to help our customer's to explore wines and sake. You can look forward our conversations with wine experts and special guests, Wine Pick of the Week, On the Road segments and visits to AM 1120 KPNW for Wake Up Call radio.
Subscribe to our YouTube channel for the latest and greatest wine content in the Umpqua Valley brought to you by The Secret Wine Society.
REVIEWS FROM OUR WONDERFUL PATRONS
Gary Gray
December 24, 2022
Great atmosphere and staff.
AJ Everyone
November 17, 2022
I like the entire look and feel of the place, and f course the wine and food. The proprietor, Robert, was on hand to provide excellent selection suggestions. Looking forward to coming back.
Kim Wooten
November 13, 2022
Robert and his staff are so knowledgeable about wine! We love going here and finding new wine we never thought we'd LOVE!
Matt Landever
November 8, 2022
Fantastic staff and owners! They have a wonderful selection of wines from all over and the owners will truly get to know you and your pallet the more you go in. Can not recommend this place enough!
Lora Castro
November 7, 2022
I enjoy spending an evening tasting new delicious wine picked out by Robert. We always add a meat and cheese option. So delicious.
Best kept [not so] secret bottle shop in Southern Oregon! This shop has been on my "must experience" list after discovering it several months ago while on a motorcycle tour around Southern Oregon... So, yesterday my wife and I had the opportunity to enjoy the historic shop. The owner is very hospitable and knowledgeable, and the wine was delightful. The shop is one of the most unique and quaint aesthetically as well. This is a must stop destination if traveling Old 99 in Southern, Oregon.
Angela Bitterman
July 5, 2022
Perfect place to stop if you will be passing Oakland, Oregon. Quirky little spot with wonderful owners who know a lot about wine! If you are ever passing through on I5…do not hesitate to stop at this hidden gem and explore the rest of Oakland too!
Richard Ward
May 25, 2022
So my son and I traveled to Eugene for a quick visit with my daughter and hubby, and after a wonderful day spent in Oakland hitting the antique shops, Alex recommended that we spend some time in this "unique wine bar, that had a gazillion bottles displayed inside, and the coolest decor you've seen in a while". So we did...and she was right. This old historic building is something in itself, but as you enter, the interior design of this place just adds to the vibe, and you'll immediately feel as if you could spend some time here. From that gorgeous piano, to the propeller on that beautiful brick wall, or maybe that full bookcase filled with 1st editions?, or even those creepy gazelles, mounted and staring intensely down at you... You'll have plenty of eye candy and conversations to dance with while in here. Robert, our Sommelier, was just as entertaining as the decor. His beanie cap… tilted back at just the right angle, exposing a wave of frontal bangs, while his designer jeans were cleverly cuffed exposing his shiny leather boots...had a smile from ear to ear as he strolled over and welcomed us. We had the place to ourselves for the moment, so we were seated right away. Robert had many wines to offer us, and each one came with their unique story of discovery and the challenge of logistics to get those bottles there, and he was very knowledgeable, well versed, and easy to visit with. We finally landed on reds, and ordered a cheese platter to pair, that included four incredible assortments, followed by flaky ginger bites. Quite a delightful experience for sure! So much so, that Robert must have noticed our delight, and he recommended a couple of bottles to take home with us. Two of his last bottles in inventory of some 2018 Italian red blends. Perfect...as my son had a hot date the following night, and we wanted a bottle for our own dinner. So later that evening, we uncorked a bottle at home and toasted our perfect day... I wish you could have seen the expression on all four of us...as words were not needed. Way too acidic, high tannins, bitter and somewhat aggressive, and the finish wasn't pleasant. Disappointment and discussion ensued...could it be us? All four of us?! My son found similar negative reviews online for the bottle, and then decided it was time to replace it for his date, so he called Robert to arrange. He then drove back to Oakland from Roseburg, (20 miles) that same night and when he met Robert, they decided on a new bottle, he paid the difference, and then he purchased an IPA to go as well. So here's the thing... Before my son went back, we were all betting that Robert would compensate my son for his troubles and a miss-guided wine recommendation with a bottle of wine, or even that additional IPA. (*Know your audience before your wine recommendation). Saving the cost of time and money for the drive may have been a better option in hindsight. Nope, all he received was more $ charges and some initial passive-aggressive advice, and was told that someday with more experience and a mature palate, he too, would appreciate this wine. Suddenly there was another taste on all our palettes...SOUR. Too bad, as I would've liked to return during my next visit with my daughter... Because that piano and propeller are quite the pairing themselves. *** In all fairness to Robert, the new recommended bottle was apparently delicious and enjoyed by both, and Robert followed up (with a text!), to ensure Daniel's satisfaction! Now that's a nice finish…
THE HIDDEN SECRET IN OAKLAND